Happy Wednesday everyone!
As someone who cooks a lot, I spend a lot of time trying to use the leftovers – we do end up eating most of the leftovers for lunch but sometimes that doesn't quite work out.  This is my mom's way of using our leftover dal (Indian lentils). As kids, we used to look forward to this more than the original meal! Poori is a fried bread and generally very popular with kids – my kids certainly love eating this and it makes for a pretty nutritious dinner for them when they eat it with yogurt. I hope that you try it and let me know what you think!
Dal Poori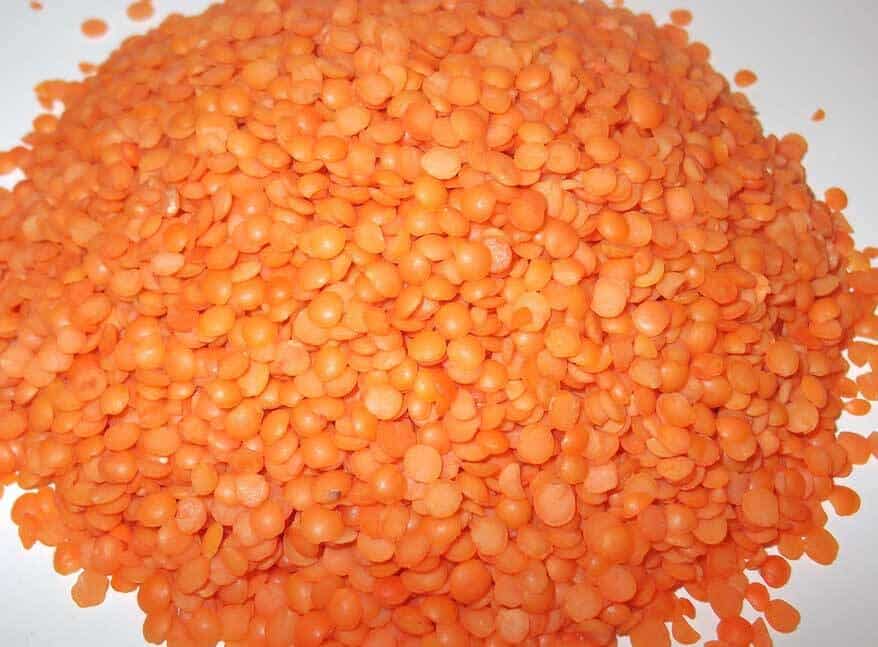 Ingredients: 
Leftover dal (I usually make masoor dal – the small orange lentil – see above)
Chickpea flour and whole wheat flour (can easily make this gluten free by using chickpea flour only)
Salt to taste
Cumin
Oil for frying
Instructions: 
I don't have any specific measurements listed because the amount of dal I have depends on what is left over – sometimes less and sometimes more, so I will tell you the how and you may have to experiment a bit.
Let the dal sit out to warm a bit, otherwise, your hands will freeze! Put it into a large mixing bowl.
Start adding in the flour. You can start by adding a cup at a time of the chickpea flour. Once it starts to come together into a dough, switch to adding whole wheat flour. The dough has a lot of moisture in it so you will have to be careful when you start rolling it out.
Add cumin and salt to the dough to taste – I usually sprinkle the salt over the dough and then incorporate by kneading so I don't over-salt.
Here is a good video tutorial for how to make poori. Start at 1:26 in the video as the starting process for these is different.
Make little balls out of the dough and knead them well in your hands to make them smooth and elastic. I usually make them about 1 to 1 1/2 inches in diameter. You may need to dip them in flour to combat the stickiness.
Generously flour your working surface and roll them out using a rolling pin. How thin you roll them will depend on 1. how sticky the dough is (these are delicate and sometimes require quite a bit of additional flour so they don't stick to the rolling surface) and 2. how thin/crispy you like them. For the kids I make them a little bit thicker and for myself, I make them thin and crispy. (see heart shaped one for Esha below)
Heat the oil in a wok – 3-4 inches deep of oil – until shimmering. Lower heat to medium.
After it has fried for about 1 minute on the first side, press down on it with the skimmer (I have this one), if you have rolled it out well, it will puff (mine do about 70% of the time! I'm getting better with practice…..)
Fry each poori, about 2-3 minutes on each side. Drain out on paper towels placed on a cookie sheet.
Serve with a dollop of greek yogurt for dipping.
Some recent pics:
Diya took this amazing one of our sunset view: 
Esha and Nisa – all dressed up and ready to go:
My most recent favorite memes:
Love,
Pooja